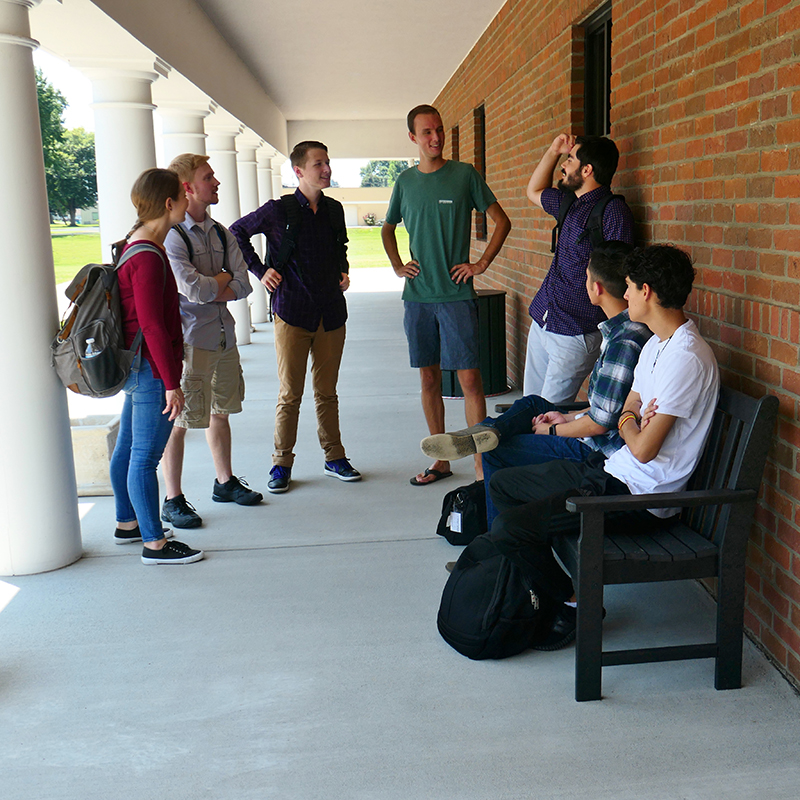 Tri-State Bible College has been richly blessed over fifty years. Former students and interested community members have donated money, books, food, and their time with the aim of helping others fulfill their mission.
Broomhall Bible Research Center
Paul and Bessie Broomhall had given generously to the college in the past, but in 2014 they donated the money to create the centerpiece of Tri-State Bible College–the Broomhall Bible Research Center. The first chapel service was held in the Center on September 15, 2015.
Ever since its construction, the Center has been the hub of classes, chapel services, community meetings, graduation, and donor gatherings. This state-of-the-art building, coupled with recent technology, provides a quality learning environment for our students.
Henderson Library
The Henderson Library is named in honor of George and Rilla Henderson who provided years of service to TSBC. The library houses thousands of volumes which have been donated over the past fifty years. A librarian and a work-study student work alongside the college's president, faculty members, and a Board member to ensure only quality materials are available for our students.
Library Annex
New to the Broomhall Bible Research Center is the Library Annex. The Annex functions as an extension of the Henderson Library and as a quiet room for students before, in-between, and after classes. The Annex contains major reference works and current course holdings for ease of access and convenience to the students and faculty.
Logos Bible Software
TSBC faculty members and master's students have access to Logos Bible Software as an electronic library resource to maximize the research tools available in all learning modalities (residential, resident modular, and distance education online). Logos is required for the master's program. Bachelor's students may purchase Logos through TSBC; however, it is not required for the completion of the program.