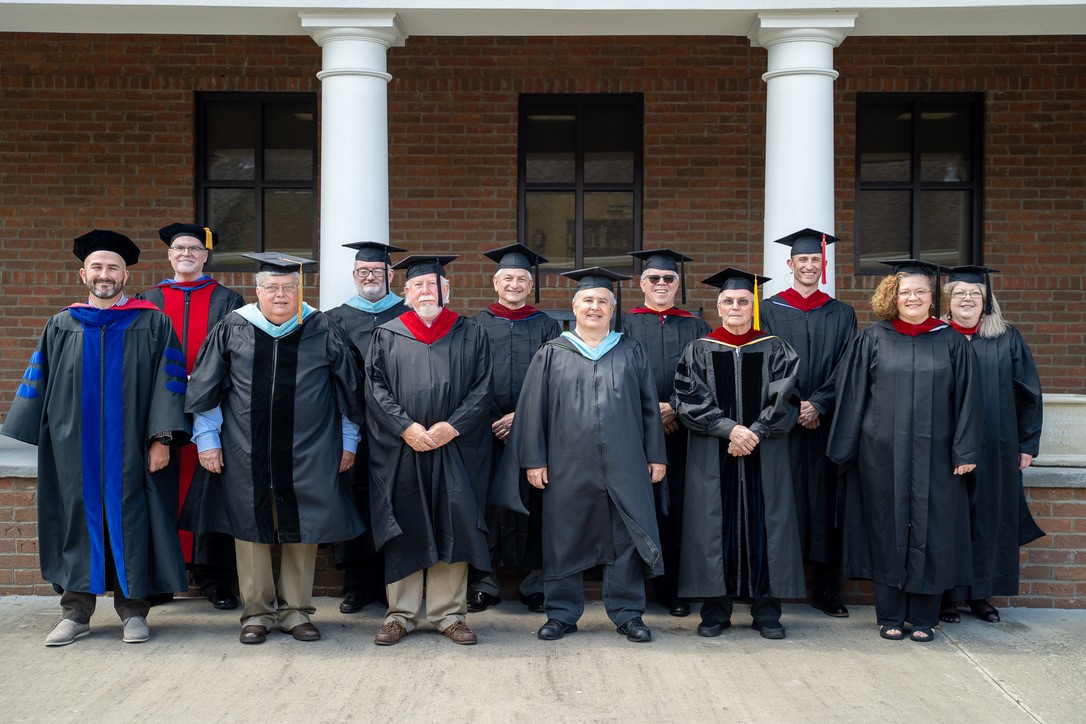 The Faculty and Staff of Tri-State Bible College offer students access to a unique community of believing, biblical scholarship. Our Staff provides you the practical information you need to make an educational experience at TSBC a reality, so that you can fulfill the ministry to which God has called you. Our Faculty offers students access to over a millennium of ministry experience — nearly 40% of whom have earned a doctoral degree in their field of study.
Faculty Departments
Appalachian Ministry Department
Bible Department
Biblical Languages (Greek & Hebrew) Department
Christian Apologetics Department
Christian Counseling Department
Christian Education Department
General Studies Department
Ministry Studies Department
Missions Department
Theology Department
Master's Program
Distance Education Online
Staff Departments
President's Office
Administrative Office
Finance Office
Advancement Office
Academic Office
Operations & Technology Office
Learn more about TSBC's leadership.