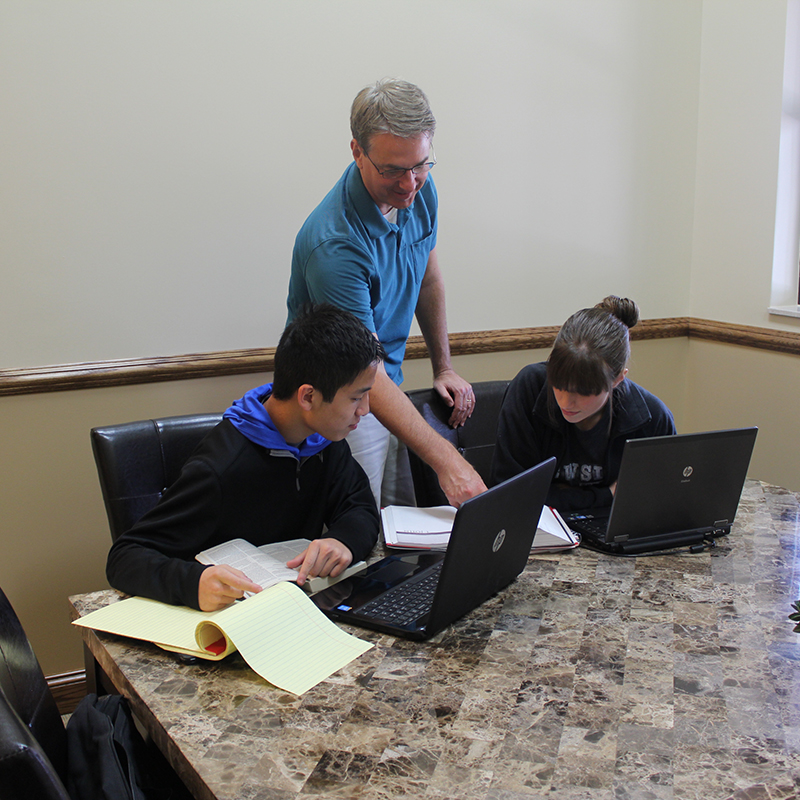 Equipping You To Fulfill Your Ministry
Access to a Community of Biblical Scholarship
3:1 Student-to-Faculty Ratio
100% Commuter Students
89% Alumni in Ministry
1052 Years of Combined Faculty Ministry Experience
Equipping Students
Rooted in the Christian faith, TSBC programs seek to equip students in mission through theological discernment, biblical and contextual intelligence, spiritual devotion, and ministry competence.
Students will graduate with increased theological knowledge, developed servant leadership skills, and expanded spiritual discernment and maturity—all of which are tools for the ministry to which God has called them.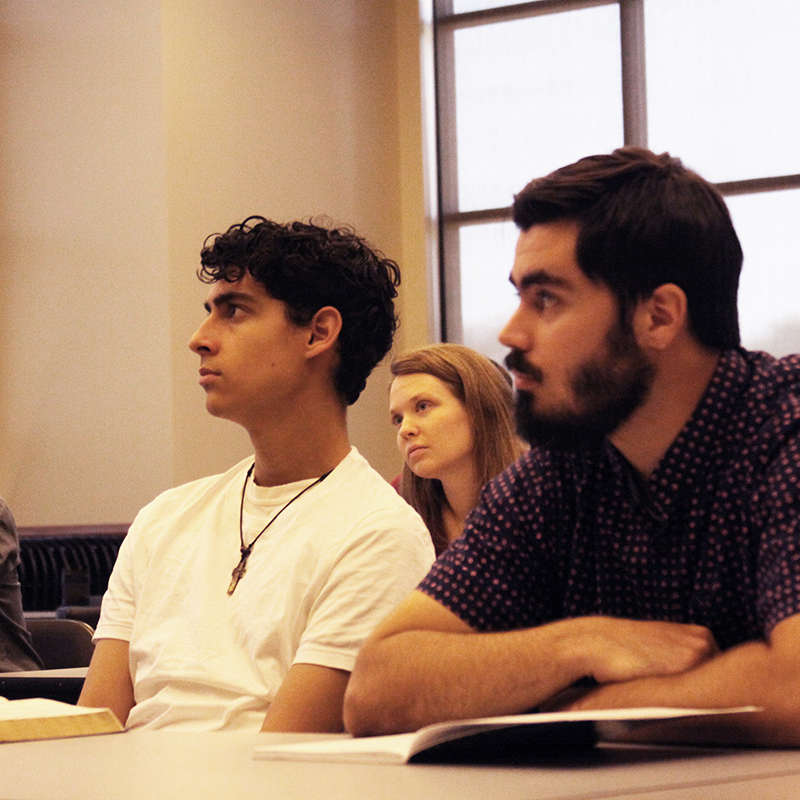 High School Grads
Deciding where to attend college after high school is a big decision! We want to be there for you every step of the way. Whether you want to pursue a Bible/Theology degree, establish a biblical worldview before beginning your career, or simply want to get a jumpstart on earning college credits, TSBC provides a Christ-centered learning environment with individualized support through tutoring, advising, and an encouraging community.
Transfer Students
Re-engage your unfinished degree program at Tri-State Bible College. If you have completed credits from another institution, we will work with you to transfer as many credits as possible to your new degree program at TSBC. We offer a seamless transition so you can finish your degree and maximize your ministry!
Undergraduate Alumni
Are you feeling called to take the next step in ministry? Continue your education at Tri-State Bible College with a Master of Arts in Bible/Theology. We can't wait to have you back on campus!
Shepherds, Servants, and Stewards
Are you currently serving in vocational or non-vocational ministry or considering a second career in ministry and finding a need for further training? Join a community of students and faculty who get it. We're here to provide you with the support you need to reach your ministry goals.
Pastors
Do you know individuals considering ministry who would be a perfect fit for Tri-State Bible College? Or, are you interested in expanding your own biblical and historical knowledge as an established pastor? Let us know! We would love to send you more information about our flexible programs, hands-on learning, and Christ-centered mission.
Flexible Schedules
We offer quality, flexible programs that fit your life (e.g., Customized Certificate Program). That's why you have the option to pursue a program as a full-time or a part-time student, depending on what works for your schedule.
Full-time Undergrad Student: 12-18 credit hours (Completes associate program in 2 years, and bachelor's program in 4 years.)
Full-time Graduate Student: 6 credit hours (Completes graduate program in 3 years.)
"In thirty years of ministry in three countries, I have always been thankful for the thorough preparation I received at TSBC. The impact on so many servants from the tristate area will only be realized in eternity."
Don Smith, TSBC Alumnus, Missionary, Pastor