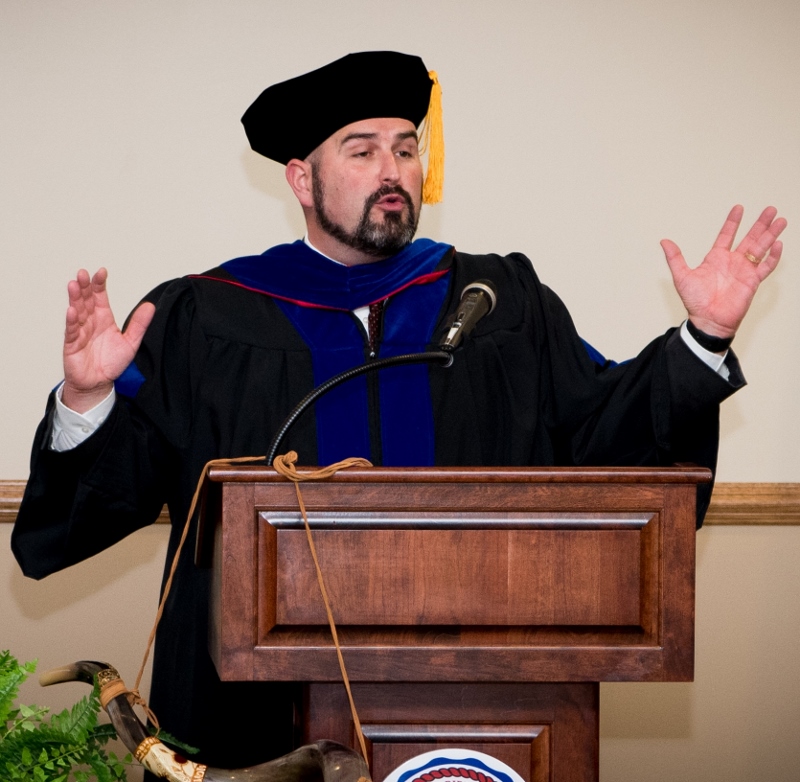 TSBC Board of Directors
The Board of Directors champions the vision & mission of Tri-State Bible College through five strategic action steps: (1) Stewardship through recruitment of like-minded partners and efficient use of resources, (2) Spirit speaks to our resolve to lead prayerfully with dependence upon God, (3) Steer captures our commitment to govern with a balanced approach to fiduciary, strategic, and generative responsibilities, (4) Support expresses generous and contagious personal financial engagement, and (5) Signal readies our institution for clear decision-making by exercising strategic intelligence through research and risk management.
Members of the TSBC Board of Directors
John D. Wright, Chairman • Ashland, KY
John Wright was saved in 1994 and introduced to TSBC by Jim Mayhew. He has been in love with the institution ever since. John has served on the Board many times and served as chairman twice. He participated on the Board during TSBC's first accreditation with ABHE. He deeply treasures the friendship developed over the years with late TSBC President Dr. Clifford Marquardt.
John serves at Central Baptist Church in Ashland, KY as a Sunday school teacher and trustee. Over the years, he ran van/bus ministries for kids and adults—an important ministry to John because he was a bus kid growing up.
John received a Bachelor's of Science in Computer Engineering in 1991 from Case Western Reserve University. He has owned several computer businesses, worked for IBM as a global services consultant, and worked for a startup for eight years. John now works for JP Morgan Chase as an Application Architect specializing in software development and databases.
God has blessed John with a beautiful daughter and two grandchildren Adrian and Jayden. When he has time, he enjoys playing pickle-ball and chess.
Sandra Duncan, Vice Chairwoman • Huntington, WV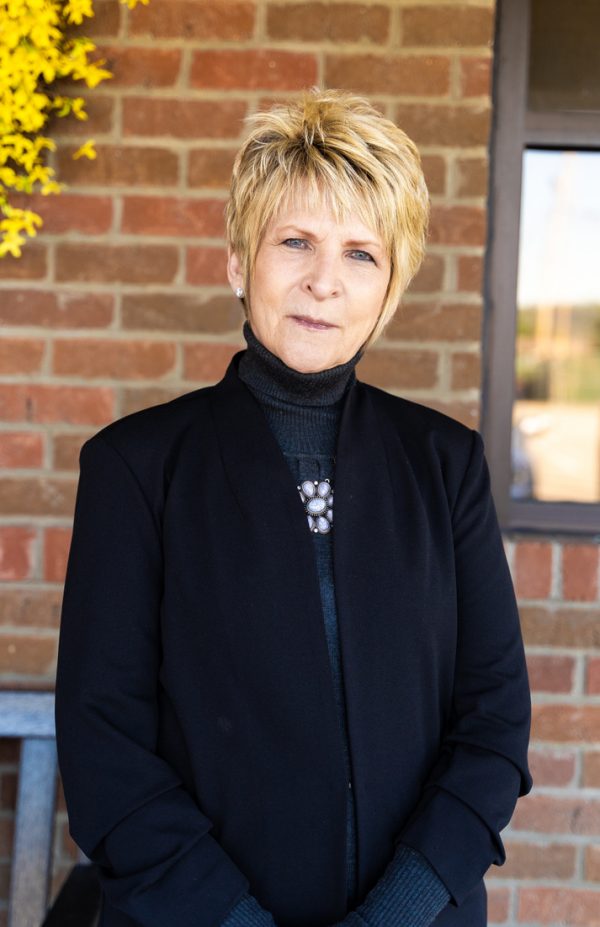 Sandra Duncan received her Bachelor's and Master's degrees in Education from Marshall University, and her certification in Educational Leadership from Salem International University. For 18 years, Sandra taught English and Science in the public school system. For the last 10 years, she served in Academic Administration, and a was a presenter for the WV Center for Professional Development. She has taught at Tri-State Bible College, where she previously served as Director of Academic Compliance and Assessment. She currently acts as an Education Consultant and Teacher Mentor in the Tri-State area. Sandra has spent many years in Music, and Women's and Children's Ministries, and is a member of Living Hope Bible Church in Huntington, WV, where her husband is Pastor/Elder.
Dr. H. Jeffrey "Jeff" Smith, Secretary • Huntington, WV
Jeff Smith earned his B. A. and M. A. degrees in music education from Marshall University with minors in voice and organ. He earned a doctorate in educational leadership from West Virginia University in 1994. He taught music in Wayne and Cabell County schools and later became the curriculum director for Cabell County. He retired in 2017 as Assistant Superintendent for Cabell County. Jeff and his wife, Anna, have served in various leadership and music positions in several local churches. More recently, Jeff has served as an elder at River Cities Community Church while he and his wife have directed the children's and youth choirs at the church. They have two children, both married, and five grandchildren.
Seth Johnson • Kenova, WV
Seth is employed as an infrastructure engineer for Marshall University. He received a B.A. in Political Science–Public Administration from Marshall University in 2009. He is currently pursuing a Master of Science in Technology Management at Marshall University. Seth brings to the Board an invaluable set of skills and experiences in technology and management. Seth and his wife Courtenay have two children and are members of First Baptist Church, Kenova, West Virginia.
Dr. G. Keith Menshouse • Russell, KY
Keith Menshouse is a native of Ashland, Kentucky and currently serves as the Senior Pastor of LifeSong Church in Russell. Keith has over 40 years of pastoral experience in Ohio, North Carolina, and Kentucky both as a pastor and a church planter. He received his undergraduate degree from Morehead State University and is a graduate of the Southeastern Baptist Theological Seminary, where he earned both a Master of Divinity with Biblical Languages and Doctor of Ministry with an emphasis in Christian Counseling. He and his wife of 43 years, Debbie, have one son, Clark (wife Marylee), and raise Alpacas together on their farm in Greenup County.
Rob Jones • Proctorville, OH
Rob Jones has pastored in five churches over the past forty-five years. He has been the pastor of Beulah Baptist Church since 2013. Rob earned a BA in business administration from Marshall University and a BA and ThB from Tri-State Bible College. In addition, he holds a MA in Education from Liberty University and a MA in Ministry/Theology from Moody Graduate School (now Moody Seminary). Rob has taught at both the public school and college levels. He has been married to his wife Debbie for fifty years. They have three children and ten grandchildren, all of whom live in the Tri-State area.
Melinda G. McComas • Huntington, WV
Melinda McComas became a member of the TSBC Board of Directors in the spring of 2021.
She is a graduate of Marshall University with a B.A. in Journalism, Advertising Emphasis. Melinda served as a full-time missionary with Campus Crusade for Christ International (Cru) in the US and in Central Europe. While on staff, Melinda took several seminary classes through the Institute of Biblical Studies. She also spent a semester at TSBC, where she learned Bible study and evangelism methods. She continues to use these skills in her daily life and to share with others, whom she disciples and mentors.
Melinda is employed as an Administrative Assistant at River Cities Community Church. She is also an active member of the church and loves being part of a small group Bible study and the prayer ministry. She serves as the Missions Secretary and has participated in several domestic and international church mission trips.
Melinda values Christian education and training. She is excited to be part of what TSBC is doing to help develop faithful servant leaders who are passionate and equipped to reach our area and the world for Christ.
Dr. Kevin W. Yingling • Ona, WV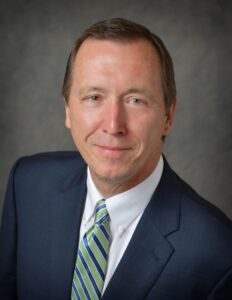 Kevin graduated from the Marshall University Joan C. Edwards School of Medicine in Huntington, WV. He provides care at the Erma Ora Byrd Center at Cabell Huntington Hospital. Dr. Yingling has published in the areas of Vitamin Deficiency, Medical Education Curriculum, and Dementia Care. He now serves the tri-state community as the CEO of Mountain Health Network and President of Cabell Huntington Hospital and St. Mary's Medical Center.
Schedule of Meetings for the
TSBC Board of Directors
2022
Saturday, January 15, 2022, at 8:30 AM
Saturday, April 23, 2022, at 8:30 AM
Saturday, July 16, 2022, at 8:30 AM
Saturday, October 15, 2022, at 8:30 AM
2024
Saturday, January 20, 2024, at 8:30 AM
Saturday, April 20, 2024, at 8:30 AM
Saturday, July 20, 2024, at 8:30 AM
Saturday, October 19, 2024, at 8:30 AM
2023
Saturday, January 21, 2023, at 8:30 AM
Saturday, April 15, 2023, at 8:30 AM
Saturday, July 15, 2023, at 8:30 AM
Saturday, October 21, 2023, at 8:30 AM
2025
Saturday, January 18, 2025, at 8:30 AM
Saturday, April 19, 2025, at 8:30 AM
Saturday, July 19, 2025, at 8:30 AM
Saturday, October 18, 2025, at 8:30 AM
Meetings will be held in the
Broomhall Bible Research Center on the campus of
Tri-State Bible College
506 Margaret Street
South Point, OH 45680
Meeting location, dates, and times may change without notice.
Please contact the Board Secretary, H. Jeffrey Smith, at 740-377-2520
or [email protected] for confirmation.
Contact the TSBC Board of Directors