TSBC COVID Response for Campus Safety
TSBC is committed to a healthy and safe environment for our constituents and regularly reviews the pandemic situation on a national, regional, city, and campus level. The following is our standard overview which may be modified without notice due to specific needs or conditions.
Covid-19 Response
For more information, contact TSBC's VP of Operations, Manfred Langer, at [email protected].
Websites: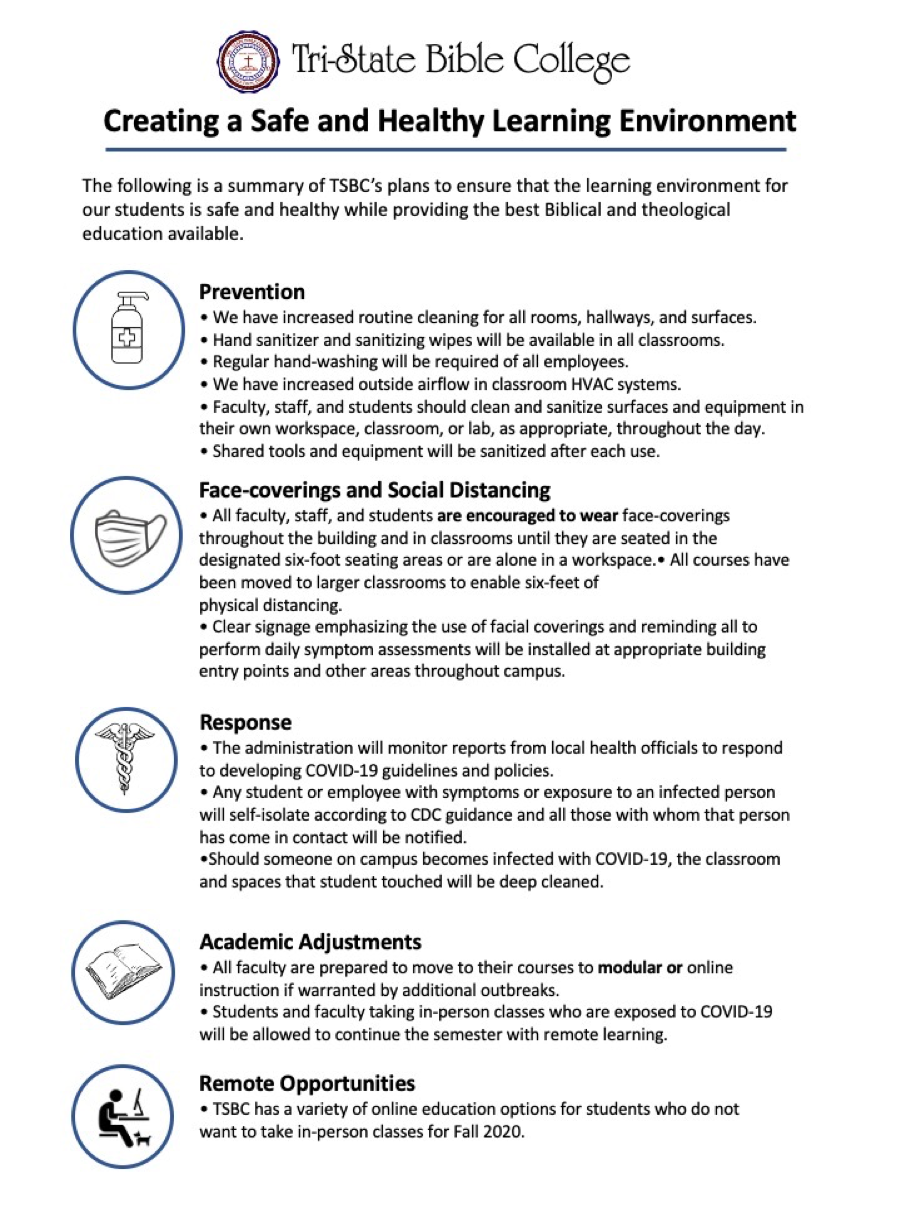 Learn more about TSBC's COVID Response.